Using Customer Service Programs to Grow Your Avon Business
Providing customer service when you are an Avon Representative or are working any direct selling business is very important. The best advertisement a direct seller can get is through word of mouth. When people think of your company, you want them to think of you. With so many different direct sellers in business now, this point is more important then ever.
Providing customer service programs & services are a great way to make you different from the rest. It will also provide your customers an opportunity to save money & provide them reasons why someone should go to you for Avon.
I have come across many ideas in my research from other direct sellers. When choosing services & programs to offer, I kept in mind all of my customers and tweaked them to what works for my business & my customers. You will find some of my customer service activities below that can be helpful for a variety of direct selling companies, not just for Avon. All you have to do is take the main idea & determine the details that fit your business & your customers.

Customer Appreciation Programs
I have been selling Avon for over a year now & one thing I have learned is that Avon customers, when they are happy with your service & like you, they are loyal. To show my appreciation to them, I have come up with these programs as a way to demonstrate my appreciation for choosing me as their Avon Lady.
MONTHLY RAFFLE
Monthly raffles are a great idea for any direct seller to use in their business. It encourages customers to order & let's face it, who doesn't like to participate in a raffle? Everyone loves to win! You can run a monthly raffle in a variety of ways which is why it is such an amazing tool for direct sellers to use! If you are just starting out, you don't have to give away free product. Having a coupon or gift certificate as the prize is just as good. People love to win & they especially love to save money.
MY MONTHLY RAFFLE
One way my customers are rewarded for placing an order with me is through my monthly raffle. Customers will be automatically entered into my raffle for every $25 they order through a brochure or online. So, if a customer order totals $53 in products, he/she would receive two entries into my monthly raffle.
Avon has 2 campaigns a month, so my customers have 2 chances to place a qualifying order. At the end of the month, I will draw a name & the winner will receive that month's prize. My prizes will consist of gift certificates, free product, coupons & more. The prize value will be based on my sales from the previous month.

HOLIDAY GIFT
One way to say thank you to your customers is during the holidays. For most direct selling companies, this is the most profitable time of year. This is the time your customers will spend the most. So why not give them something to say thank you for choosing you not only during the holidays, but all year round!
MY HOLIDAY GIFT
This year, all of my customers who placed an order this past year, will receive a $5 or $10 off an order for the month of January based on their 2016 order total. I want to help them save money after the holidays because this is the time of year that money is very tight for most. It will also encourage my customers to order in the month of January which tends to be a slow period.
BIRTHDAY CLUB
Everyone loves to be acknowledged for their birthday. Why not show your customers how much you appreciate them & care about them by having a birthday club.
MY BIRTHDAY CLUB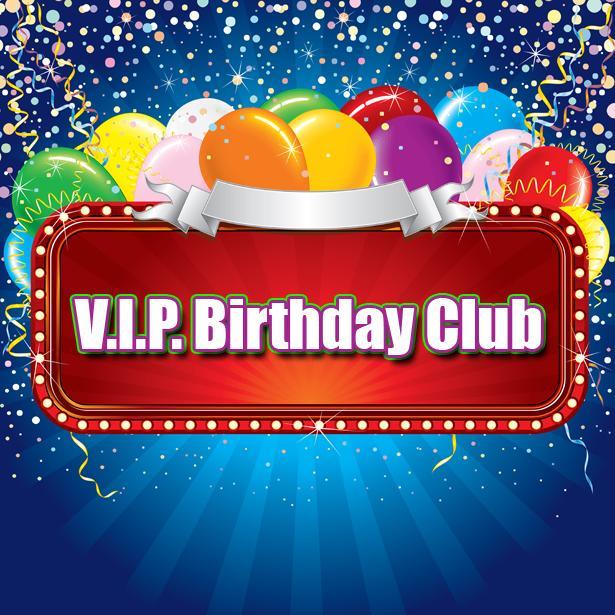 For those customers who joined my birthday club, all they had to do was provide me their birthday & have placed an order with in the last year. The participants will receive a $10 Gift Certificate valid during their birthday month. You get to know what your customers' favorite products are so for my loyal customers (those who order at least 1 x a month), will also receive one of their favorite products for free that will be valued based on what they had spent total within the last year. The more they spend, the higher the value of the free product will be.
Product Information Services
Consumers are very loyal to what products & brands they use. As a direct seller, this loyalty can be helpful or hurtful. When a customer is loyal to your brand, then you will reap all the benefits of that loyalty, however, when a customer is loyal to another brand, & isn't willing to try your brand of the same product, this is where it can be damaging towards your sales. As a direct seller, it is very important to inform your customers of what products you have & to give them opportunities to try your products. In having your customers try something for free or at a minimal cost, this will encourage them to try a new product. Customers do not want to take the chance in purchasing something & not know if they  will like it or not, especially if they are all ready using a product they like.
SAMPLE CLUB
As a direct seller, one of the most important skills you could have is being able to get people to try new things. Samples are a great tool to use to bring in new customers and/or to have your customers try something new.
MY SAMPLE CLUB:
When Avon releases a new fragrance or skincare product, I provide my customers a sample in their brochures. This is a great way to introduce your customers to new products, but I wanted to do something that would get the attention of new customers or customers that do not order as often. So I decided to launch a sample club.
At the beginning of each month, participants will receive 1 week of samples. In their sampler, they will find information about the product & a questionnaire to complete about the product. All that I ask is for the participants to complete the questionnaire. Once they do, they will be able to use a coupon code towards the purchase of the product at a discounted price.
With me asking them to review the product, it gives me unbiased feedback on a variety of products. I will then use these reviews for my product review blog & for when customers ask me about a specific product. Some customers may think you are trying to just recommend a product so they will buy it, but when you tell them that a number of sample club members tried that product & loved it, they will know it's not just a sales pitch.
SKINCARE SAMPLER & CONSULTATION
Anew skincare line is one of Avon's most well known brands. The Anew line has a variety of products that help women feel & look younger. Anew is a high end skin care line that is priced affordably. The struggle I see with my customers having with ordering skin care products is to know which one is best for them. So, in order to help my customers find a skincare product they will like & work with their skin, I offer my customers two ways to figure out which Anew products are best for their skin care routine.
MY SKINCARE SAMPLER:
For $5, customers will receive 2 weeks worth of the designated day cream, night cream, eye cream & treatment products. In their sampler they will have an information packet that goes over how to apply each product, information about the products & how to order them. Two weeks after they had received the sampler, I will follow up with them. If they order 3 out of the 4 full size products within 30 days of receiving the sampler, they will receive 10% off their order.
MY SKINCARE CONSULTATION:
Customers can schedule a free 30 minute consultation with me in person or online. At the consultation we will go over what she is looking to achieve with her skin care routine as well as what type of skin & skin concerns she has. During the consultation, I will go over the best skin care routine & what products would best meet her needs. If she orders at least 3 of the products I recommend, she will receive 20% off her order. With Anew skincare products, you see results within 1-2 weeks. For that reason, I will follow up 2 weeks after they have received the products to ensure customer satisfaction.
AVON PARTIES
Offering customers to host a party for you is a great way to increase your customer base & sales. Now a days there are 3 types of parties a direct seller can offer to his or her customers- Home, Facebook or Book. Parties offer a way for your host to share your business with their friends & family & be rewarded as a host. One thing that home parties offer that Facebook or book parties do not is the ability for guests to try your product on the spot. You can create a flyer to post talking about products with Facebook. With book parties, you can provide samples as requested or supply certain samples. And with book parties, customers are dealing with the host more then with you, so you may not have the chance to answer questions or suggest product(s) based on what they are looking for. With home parties, it is more personable. You can play games where the guests try products based on the party theme or you can offer a sampling station with a variety of products for them to try. Home parties allows you to give your guests more one on one interaction in person.
MY HOME PARTIES:
Customers can schedule a party with me at least 30 days from when they would like it to be held. The party can be held in the host's home or a rented hall based on the host's wishes & number of guests that will be there. The host will pick out one of the offered themes & will be given a short checklist of things he/she will need to do for the party such as getting orders from those who can't attend, ensuring there is enough seating and providing light refreshments. At the party, guests will learn about me & my direct selling company- Avon. We will play games, guests will have a chance to win the door prize, receive gift bags and have the opportunity to order from a brochure, purchase on the spot products, sample products & more. To show my appreciation to the host, he/she will receive a Host Gift Basket or a discount off his/her order placed at the party based on the guest's orders total.
Customer Referral Programs
REFER A FRIEND
As I mentioned earlier, the best advertisement any business can get is from word of mouth. As a direct seller, this is even more vital. With referrals, it is beneficial to both parties. A sense of trust will all ready be established between the two of you. As a direct seller it is important to show your appreciation to your customers when they help you grow your business.
MY REFER A FRIEND PROGRAM
When a customer refers 3 friends who become a customer or join my team to becomes a representative, they will receive a goodie bag of products or a discount off a future order. All that is required is for the referral to place a $25 order or if they sign up as a representative, place their first order. The customer will receive their gift once their three referrals have met those requirements.
Through out the year I also offer a promotion offering my customers a 10% off coupon for my customer & the referred customer for each referral who places a $25+ order. This is a great way to jump start your business if you are new.
AVON HELPER
This program is a great way to grow your business and it offers an opportunity for someone who is not interested in becoming a direct seller but has the ability to get a bunch of customer orders. This is a program that could be very beneficial to your friends & family who want to help you grow your customer base. This was one of my first programs I offered when I became a representative and it helped me out in a big way in growing my sales. All it entails is your helper will collect orders & payments from their customers and give them to you. Once you receive the orders, you deliver them to your helper who will deliver each order to the appropriate customer. You will then give your helper a discount or free product based on the total orders they bring you.
MY AVON HELPER PROGRAM
My Avon Helper program works just as I explained above. I provide my helpers a discount based on the total orders they bring me each campaign. Additionally, my helpers are able to "bank" their discount for a future order. They can use up to 50% of their order. My helpers also receive other benefits, such as gifts & opportunities to order from my representative book, What's New, at the demo price through out the year. I have had periods of sales where most of my orders came from my helpers so I try to show how much I appreciate them as much as possible.
Avon has fundraising for their representatives to offer to local organizations & other various fundraising opportunities. Fundraising is a great way for a direct seller to increase their sales total & gain new customers.
MY FUNDRAISER REWARD
Once a customer or an organization has come to me wanting to do an Avon fundraiser, we would get together to go over their goal, the time length of the fundraiser, type of fundraiser & all the other details to ensure a successful fundraiser. With Avon fundraising, they can receive in little as three weeks 40% of the profit sold. I would give my customer (the fundraiser chairperson) all the materials he/she would need. Once the deadline has approached, he/she would hand in the orders & payments to me. Once the order is in, I would deliver it to the chair person, separated & ready for delivery. Based on the money raised, the chairperson would receive a gift basket from me to show my appreciation for their help & for choosing me to help them raise money for their cause.
To learn more about Avon Fundraisers, Click Here. 
Are You Looking for an Avon Lady?
You can learn all the benefits, customer service programs & all the ways you can save on your next Avon order when you shop Avon with Jen Antunes at Benefits of Shopping Avon with Jen Antunes,
Register as an Avon Customer with Jen Antunes
Like to receive notifications on current sales, promotional offers, new products & more?Like to receive a FREE Avon brochure every two weeks?
Shop Online
Prefer to shop online? Learn all the benefits you can enjoy when you shop Avon online at Benefits of Shopping Avon Online including receive FREE SHIPPING anywhere in the U.S. with your $40+ order when you shop online at www.youravon.com/jantunes.
To save on your next Avon online order, check out the latest coupon codes at Avon Online Coupon Codes.
More Ways to Save on Your Next Avon Order with Jen Antunes
The A Box: A Collection of Avon Beauty Products
Benefits of Joining Avon as a Personal Shopper
Avon's Kickstart Program for New Representatives
Avon Incentives: How to Earn the Most with Avon
For More Tips on How to Earn Money with Avon:
How to Sell Avon with Brochures
Sell More Avon Online with a Blog
Creating a Campaign Routine for Your Avon Business
Grow Online Business with Facebook & Social Media
Avon Tips for a Shy Representative
Avon Advanced Leadership Program
How to Purchase Avon Brochures
Selling Avon in the Summer with Success Tips
How to Place Your First Avon Order as a New Representative
Using Avon Web Office to Manage Your Online Business
10 Benefits of Being Your Own Boss in College
Avon Sample Tips for Representatives
For More Tips & Information:
As a representative on my Avon team, The Rising Stars, you will have access to more tips & tricks on running a successful Avon business that can work around your schedule. Plus be connected with other Representatives & see how they are running a successful Avon business.
Join today at www.startavon.com with Reference Code: jantunes.
You can also find me on Facebook, Instagram, Pinterest or Twitter.
How Can I Help You?
What You Can Do With Avon:
Shop Avon Online
Shop Avon Brochure
Sell Avon Use Reference Code: jantunes  
Earn Free Avon               
Donate with Avon